Brian Head Lodge
FREE LODGING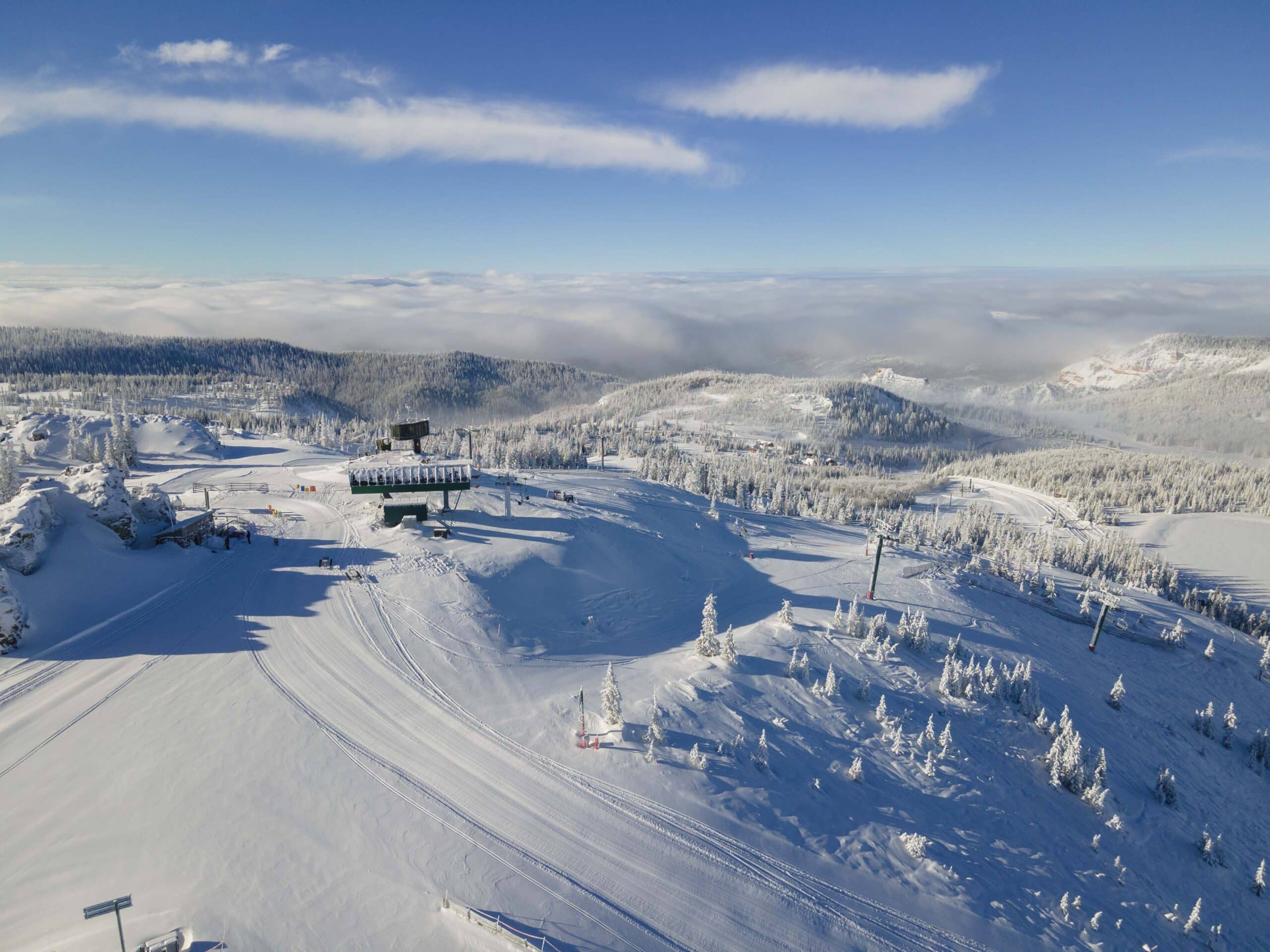 STAY CLOSE TO THE SLOPES FOR FREE
Get one free night at Brian Head Lodge with this unique lift ticket & lodging package. Available on select days this season. Beat the crowds and stay the night before your visit.
Check Out Our Amenities
Enjoy the Amenities at the Brian Head Lodge
Enjoy the indoor pool/waterfall, outdoor hot tub, on-site Noorish Spa offering massages, sauna, and many other services! Book spa offerings Here. Fitness Center featuring stair climbers, and elliptical machines. Game room featuring air hockey and old school video games.
Last Minute Offers
FAQs
Refund Policy
The Brian Head Lodge cancellation policy is as follows:
The policy applies to any reservation for any future arrival date.
The policy applies to hotels located in the U.S., Canada, and the Caribbean.
Guests may cancel at any time, as long as cancellation occurs at least 24 hours before arrival.
Hotels will waive all fees associated with the cancellation of the booking.
Applies to all booking channels.
A more restrictive cancellation policy may apply to a limited number of high-demand dates at individual hotels.
This does not include rooms booked under the discounted non-refundable rate.
Pet Policy
The Brian Head Lodge is a pet friendly hotel that understands that pets are an extension of your family. We gladly welcome guests traveling with their pet. There will be a $30 per day pet fee that applies to up to two pets. This fee will not apply to service animals with specific training for a disability as outlined in the Americans with Disabilities Act. Under this definition, emotional support animals are not exempted from pet fees. A service animal must be attended by its handler at all times, if a service animal is left unattended in a room, a pet fee will be retroactively applied for the duration of the stay.
I agree to and understand the terms of the Brian Head Lodge Pet Policy as follows:
A non-refundable pet fee of $30 per day will be charged to my account.
A valid credit card number must remain on file at the front desk.
Housekeeping and Maintenance: I agree to make my room available to housekeeping and/or maintenance needs and will arrange to have my pet out of the room to accommodate this service. I will make prior arrangements to notify housekeeping or the front desk of a suitable time for housekeeping service. I also understand that housekeeping will not service a room with a pet inside the room. A "Do not Disturb" sign is to be kept on the door to avoid the pet wandering the hotel.
Pets will not be left unattended in the hotel. If a pet is left unattended in a room, the pet will be kept within a crate or a carrier.
Pets must always be controlled on a leash when not inside the guest room.
Pets are not allowed in the pool, restaurant, the bar or deck.
Guests are responsible for cleaning up after the pet on hotel grounds and properly disposing of waste. Waste bags are available at poles in the parking lot, as well as the front desk.
Damages caused to the room, its furnishings, or any other part of the hotel are the sole responsibility of the guest. I understand that my account will be charged commensurate to the cost of such damages.
Noise/Disruption Complaints: If hotel management receives more than 2 (two) complaints, a guest's account may be charged to reimburse the property for lost revenue and/or be required to vacate the premises. A valid working phone number is required to be left with the front desk, and that if a guest is unable to be reached in the event of noise complaints from a pet being left in the room, the guest may become liable to reimburse the property for loss of revenue.
If any violation of the pet agreement occurs, a guest may be asked to vacate the premises without refund.
Lift Bar & Patio
Open Daily
Located at the Brian Head Lodge, second floor, just down the road from the Navajo Express Lift. Offering breakfast on weekends, and a selection of apps, burgers, and sandwiches accompanied by a full bar after 5 PM. Enjoy the vast views from the outdoor patio or cozy up indoors next to the fire. The dining area is open to families.
Breakfast | Daily 8:00 AM – 11:00 AM, starting November 3rd
Dinner | Daily 4:30 PM – 10:00 PM, starting November 3rd
Bar & Lounge | Daily 4:30 PM – 11:00 PM (last call 10:30pm)
Ski Resort Shuttle
Brian Head Town offers a free shuttle service with numerous stops around the town of Brian Head. The shuttle runs on a continuous loop with a 15-20 minute pick-up interval.

Shuttle Hours
Sunday – Thursday 9am – 5pm
Friday Saturday & Holidays 9am – 10pm
ADA Accessible Rooms
We've designed our ADA-accessible hotel rooms to make our guests with disabilities – as well as friends and family who accompany them – more comfortable.
Accessible Hotel:
The property meets ADA of 1990 (US hotels only)
Rooms for the Physically Challenged:
Accessible parking spaces and signage (car and van)
Accessible parking space that is 96-inches wide with an appropriate access aisle
An accessible route that allows for approaching and entering the hotel
An accessible lobby entrance door
Interior routes to public spaces that do not have abrupt level changes
An accessible reception desk or accessible folding shelf or reception area
Room signage: 60-inches to sign center above the finished floor
The eating area has self-service shelves and dispensing devices within reach range
Public restrooms accessible
Public Space ADA Accessible Features
Accessible doors and doorways (at least 32-inches of clear-width passage)
Accessible bathrooms and features, including shower/tub
Accessible room controls (e.g. HVAC and lighting)
Accessible clear floor space
Guest Room Mobility Accessible Features:
Closed-caption televisions
Visual notification devices for door knocks
Visual notification devices for telephone
Telephones have volume control
Visual fire alarms
Guest Room Communication Assist Features
Group & Event Rates
Group and event rates can vary based on availability. Please email [email protected] for a quote today!